Dominate the HVAC Market with Dependable HVAC Marketing Services
Call for HVAC Marketing Services Aimed at Boosting ROI
Do you know the right keywords that can fetch you more business? Do you have an HVAC digital marketing strategy that targets the right geography and reaches the right target audience? Do you know about Webzinnia? 
Webzinnia is an experienced and reputed HVAC marketing agency that has served numerous HVAC clients in USA and Canada to promote their business, generate more leads through a dynamic website and build their brand.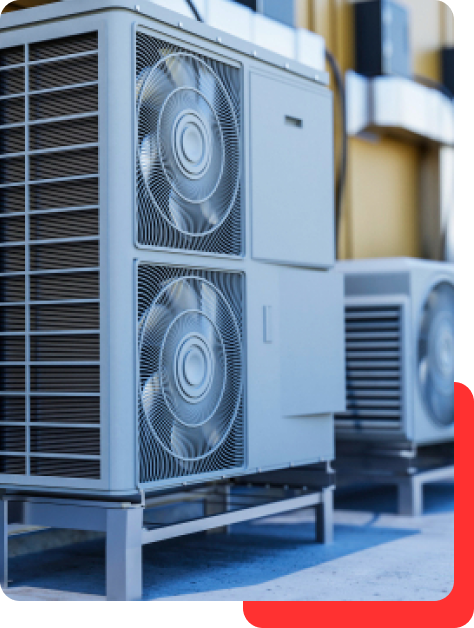 Website Design and Development

Boost Your Local Visibility with unique content

Logo That Reflects Your Vision And Creates An Impact

Increase your Organic Traffic, Leads & Rankings
Webzinnia is an ROI-driven marketing agency wherein we know how to boost the organic visibility of the website, connect with the right audience and generate more leads. Our HVAC digital marketing strategies are purely research, analysis, and experience-based. We have served numerous HVAC contractors and companies to expand their business in the USA and Canada. We spend time with your team to understand your vision and revenue targets, and based on them we create customised marketing plans.

Generate More Quality Leads



Rank Higher on Search Engines

Create Better Landing Pages


Leave an Impact with Unique Content

Increase Conversion by multi folds

Is your website Mobile Responsive

HVAC Digital Marketing In 2023 Can Take Your Revenue A Notch Higher
In the rapidly evolving online landscape, staying up-to-date with the latest trends and guidelines set by search engines like Google is crucial for HVAC marketing success. Relying on a skilled and knowledgeable team of digital marketing experts ensures you remain in sync with industry changes and effectively utilize digital platforms and tools. From campaign management to website design/development and content marketing, a proficient team can guide you in maximizing the potential of HVAC marketing. By focusing on critical areas of digital marketing, you can align your strategies to achieve desired revenue targets and establish a strong presence in the HVAC industry. Trusting an experienced team ensures your HVAC marketing efforts are well-coordinated and optimized for success.

Search Engine Optimisation (SEO)
Reducing the bounce rate, maximising the organic traffic, and topping the search results are among the key objectives of SEO tasks. Our SEO team comprises experts who begin the project with competitor analysis, keyword analysis, and website audit. Our SEO experts can support you with this. We understand how to enhance your website, including using keywords correctly. As a leading HVAC SEO Company, we're skilled at making your business stand out in search results. This way, more people can locate you and discover your services.

Increase Leads and Conversion
There are various channels through which leads can be generated such as: organically, and through ad campaigns. At Webzinnia, we have a team of experts who can help you with both! We perform the SEO tasks to boost organic engagement and on the other hand, we can run the paid campaigns for immediate results.

Website Design/Development
A device-responsive website always enhances customer experience and satisfaction. Smartly placed tabs allow the user to navigate easily and switch to the parts and pages that are relevant to them. Use of colours, font size, style and all these also play a vital role in establishing the overall vibe and the vision of the brand.
Want More People to Visit Your Website?
Want to see ranking results before you pay for the service? That's how Performance Based SEO. If you don't see an increase in rankings then you pay nothing.
Not Sure what keywords you want to rank?
Get a free keyword discovery report -->
See 100+ Top HVAC SEO keywords related to your business in scottsdale, tucson, phoenix, menifee, lakewood co, and other city's -->
With our experts by your side you can rest assured of a marketing strategy that is diligently created and vigilantly executed. At Webzinnia, we dedicate time to understand your business, vision, marketing approach, revenue targets, target audience and USP's, to offer you services that are apt for you and can take your business a notch higher.

CONSULTATION
Book an appointment with our team today and discuss your business requirements in detail. We offer a free website audit that will tell you the areas where you need to work harder and how Team Webzinnia can help.

PROPOSAL
With us you can get a customized marketing plan depending on your specific needs. You can pick from a wide range of marketing services such as SEO, website development, Google ads and so much more.

EXECUTION
We execute the marketing strategy carefully, parallelly monitors it and modifies it if the need arises to gain the desired results. Rely on us for on-point execution and constant support throughout the project.
Reduce Your Marketing Spend By 70%
Revenue Organically 10X Faster!

No Card Details Required.

Keep all the work.
It's yours.

Senior Technical Architect's assistance
Frequently Asked Questions

To get business you need to be visible in the market so that the potential customers can gauge you and your competitors and are aware of the unique selling points you hold and why your HVAC company stands out of the league!
HVAC digital marketing agency helps you dominate the local market:
Stay at the top of search results 

Get leads organically from your website
At Webzinnia, we have a team of SEO experts who can create a result-oriented SEO strategy wherein the key tasks will be the following:
Offer unique Keyword-optimised content
Do off-page and on-page SEO activities
Ensure that the website loads quickly 
Work on improving the ranking
Add more relevant keywords  
Update the URL structure, sitemap and other technical things as per the guidelines
Yes, we have standard HVAC digital marketing packages where we have listed out the services that we will offer. You can either select from those or may also get a customised marketing package based on your specific needs. Book an appointment with our HVAC marketing experts to discuss your business and the marketing plan that's best for you.
Are you someone who is running Google campaigns, exhausting the marketing budget but still not generating leads? If yes, then you need the experts. Our HVAC marketing agency with experts can do a quick audit and check whether the ads are created properly with the right keywords or not. Whether the campaigns are live at the right time or not and what is the apt time period to run the campaigns. Whether the ad is landing on the right landing page or not.
Yes, if you already have a website but it's not generating enough leads or attracting traffic, then we can help as your trusted HVAC SEO Company. Book a free SEO audit for HVAC with us and allow our experts to analyze your website and suggest modifications. We can help you in the following areas:
unique SEO-optimized content
Design a user-friendly website
Generate more quality leads
Secure top positions on numerous keywords
Build a website as per the Google guidelines
SEO activities are time taking and hence used to build brand awareness and generate/maintain good quality organic traffic and leads. Unique content, strategic use of keywords, and images, and taking care of all the guidelines set by the search engines are the key tasks to be done for better SEO results. When all the above-mentioned things are up to the mark then gradually we will see an increase in traffic and leads month on month. Generally, within 3 months we can gauge the impact of SEO activities.